The care provider you can trust.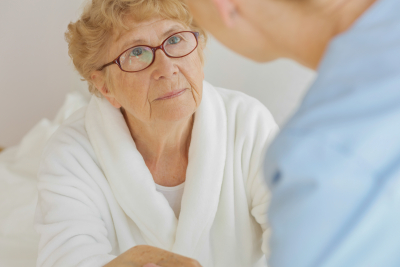 Who We Are
Davbryn Healthcare LLC. is a privately owned provider of home care in Columbus, Ohio established in 2018. We serve the areas of Central Ohio, regardless of an individual's disability, race, color, creed, sex, national origin, or age.
You can guarantee that we have a team of professionals who can provide you with personalized care that will fit your individual needs. By choosing us as your home care provider, we carefully assess your condition, and if needed, we consult with your physician, social worker, or the other members of your care team in customizing your very own care plan.
We make it our goal to help you achieve wellness and to assist you as you remain at home. Our staff has dedicated their effort and energy to care for you, whether you are a senior in need or a person with a disability. We take pride in reaching out to all ethnic groups with our helping hands. As much as possible, we work with your family members in ensuring you get the best possible care you need to live an optimum quality of life.
Our Mission
Our commitment is to improve your health and quality of life, addressing your needs with dignity, respect, responsiveness, and compassion. We promise to bring you superior health outcomes in a personalized manner.
Our Vision
We strive to transform and innovate in care delivery and more carefully engage with you, promoting your wellness and care.
Our Philosophy
Our great philosophy of care is:
To provide you with patient-centered, comprehensive skilled and non-skilled services.
To assist you in achieving maximum level of independence, as well as gain the capability to participate in family and community gatherings.
To maintain a work environment, which provides our employees the opportunity for growth and job satisfaction and the tools needed for quality home care.
To comply with all the appropriate state and federal standards and regulations.
Our Core Values
Care and compassion for every life we touch
Respect and appreciation for each other
Teamwork and happiness in working together
Focus and discipline in improving the quality of care
Creativity and innovation in developing effective solutions
Honesty and integrity in all dealings